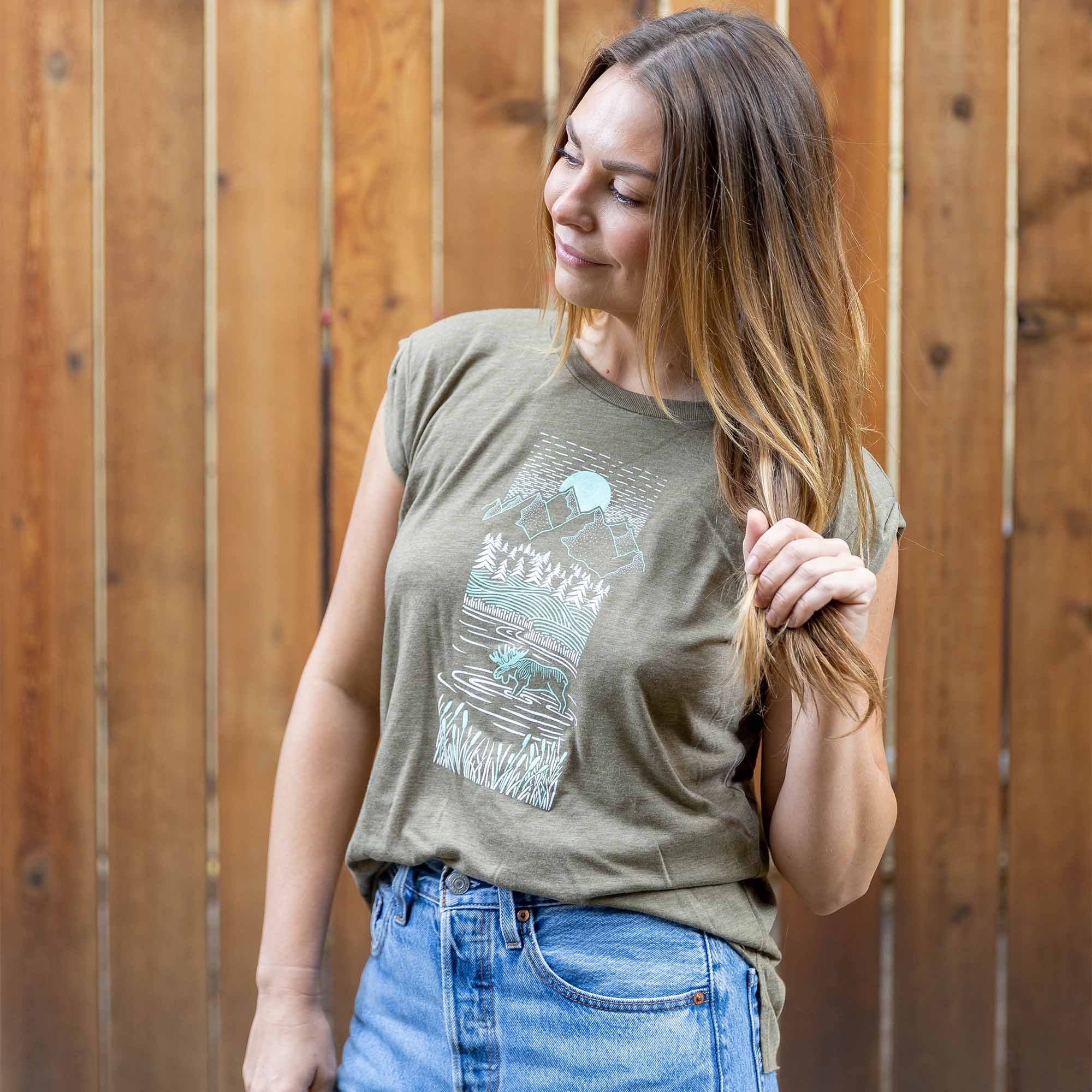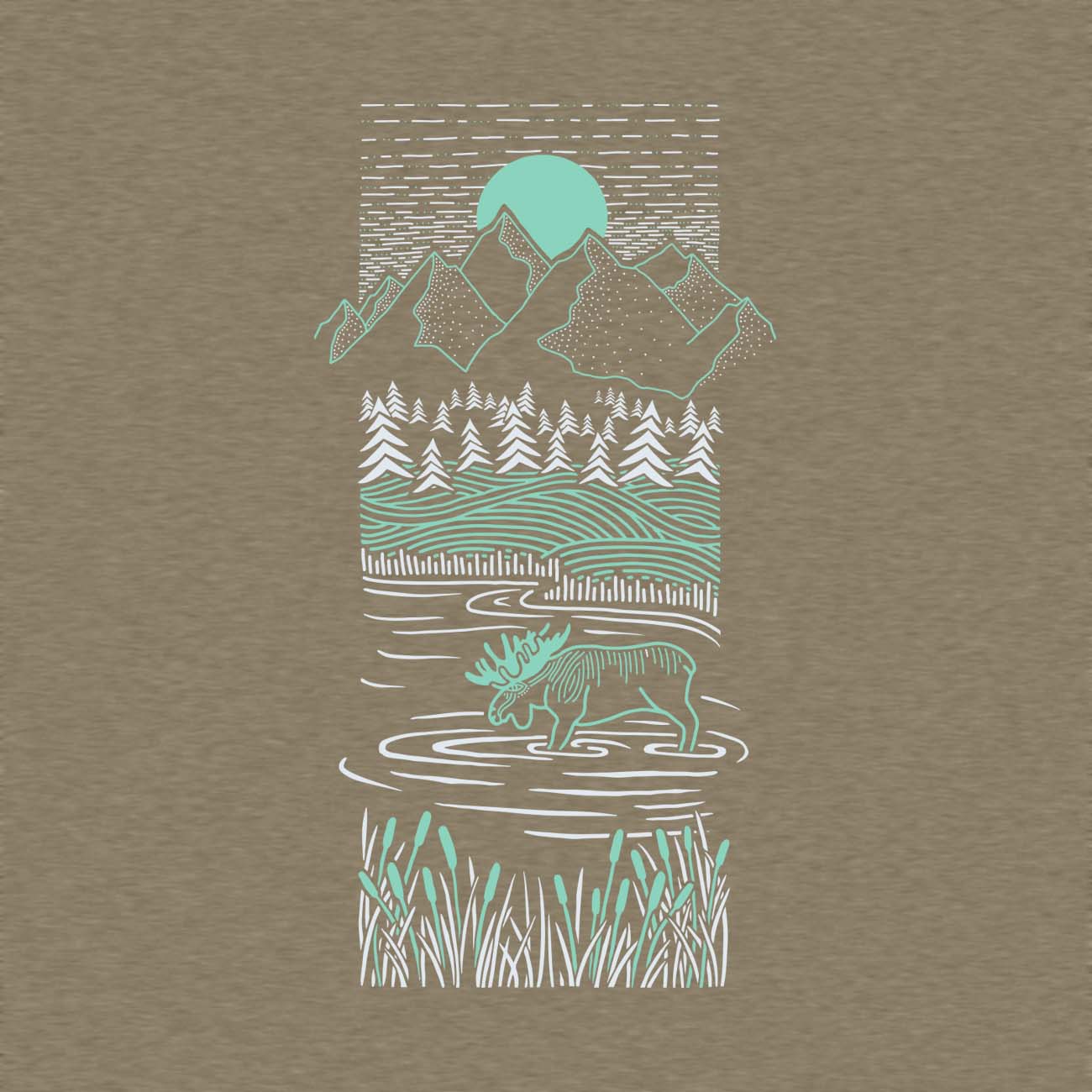 Piney Moose Rolled Cuffs Flowy Shirt | Brush
Product Description
- 65/35 polyester and viscose blend
- Rolled cuffs
- Hi-low raw bottom hem
- Relaxed, drapey fit, side seams
From day into the night the flowy muscle shirt with rolled cuffs transitions from casual to elegant. With a high-low cut and raw edge seaming, it is just edgy enough to make a statement, but just subtle enough to wear on any occasion.
Artwork
Have you ever been so in awe of nature that it all stands still? In Vail, CO there is a magical place called Piney Lake. At Piney Lake you can see the majestic Gore Range mountains, and if you are lucky and up early enough, you just might see a moose or a family of them gently wading into the still waters. We were lucky enough to witness this on our paddleboards one very chilly morning. The vision has stuck with us and now turned into the gorgeous Piney Lake Moose artwork.
Moose Totem: Are you drawn to the Moose? The moose spirit animal symbolizes strength and vitality. This spirit animal focuses on seeking the truth and finding our inner guidance. So if the moose is speaking to you, he is guiding you to work on those things that are in opposition to who you truly are.
Size Chart
| | S | M | L | XL | 2XL |
| --- | --- | --- | --- | --- | --- |
| Body Length Back | 26 1/4 | 27 | 27 3/4 | 28 3/8 | 29 1/8 |
| Body Length Front | 22 3/4 | 23 1/2 | 24 1/4 | 24 7/8 | 25 5/8 |
| Body Width | 20 1/2 | 22 | 24 | 26 | 28 |