At Ketsol, we create the most comfortable, versatile, activewear available while using high quality sustainable fabrics and materials. Our unique, hand-drawn, designs are rooted in nature and meant to inspire adventure and mindfulness. Our signature hoodies and pants combine the coziness of a fireside sweater with durable, outdoor performance wear. This combination allows you to stay comfy and flexible on or off the trail, mountain, or wherever you enjoy the great outdoors.
Comfort
Ketsol is constructed to be worn on the slopes or at the BBQ. We strive to create the most comfortable, durable, activewear on the planet all while using sustainable materials.
ART IS LIFE
Our belief is that art and nature coexist in peaceful harmony and our unique, handcrafted designs reflect that philosophy. Each design is hand-drawn by our co-founder, Elise Holmes, and tell a unique story based on her personal experiences in the great outdoors.
PROTECT & RESTORE
Being an outdoor clothing brand, we have a responsibility to protect & restore our planet. That's why we adhere to the Campsite Rule – leave it better than you found it - and use only sustainable, recyclable, materials and less-harmful dyes and fabrics in our products.
EXPLORE YOUR PURPOSE
Whether it's on the trail or on the ocean, we hope to never lose our sense of adventure! We believe that exploring is essential to achieving mindfulness and developing one's true self.
The Inspiration
Elise and Matt Holmes founded Ketsol in Vail, CO in 2016. As world-traveling, mountain spirits, they identified that the outdoor industry lacked casual, artistic, and inspiring activewear. They knew that so many like themsleves wanted clothing that reflected their relationship to adventure and nature. Therefore, it became Ketsol's mission create long-lasting, comfortable, artistic clothing made using sustainable materials and fabrics.
The Inspiration
In 2016, on a trip in Northern Italy, Elise and Matt are inspired to start an activewear brand.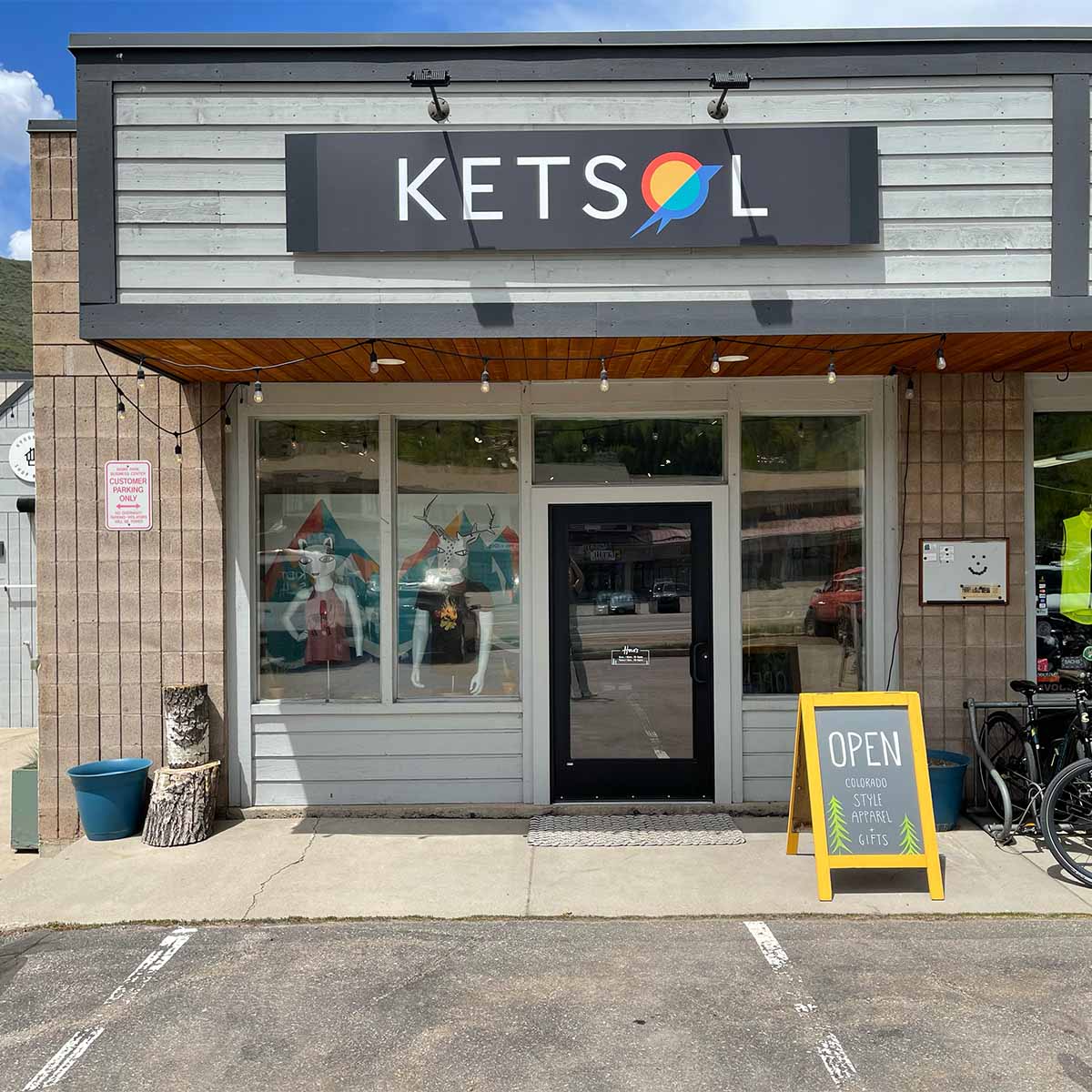 First Retail Store
In 2018, Ketsol opened it's first retail store in Avon, CO.
Rebrand
In May 2022, we rebranded from our original brand name, Vela Apparel, to Ketsol.