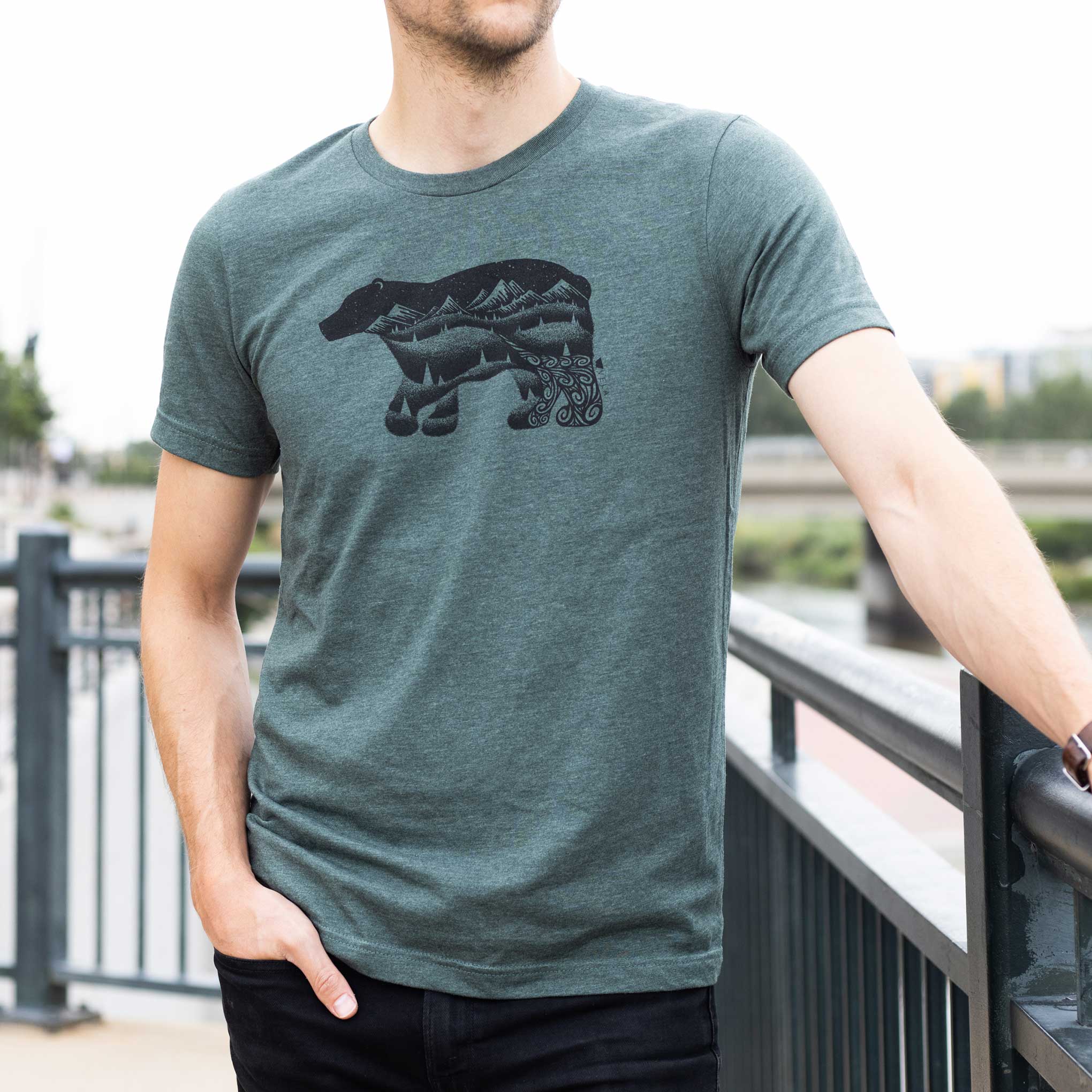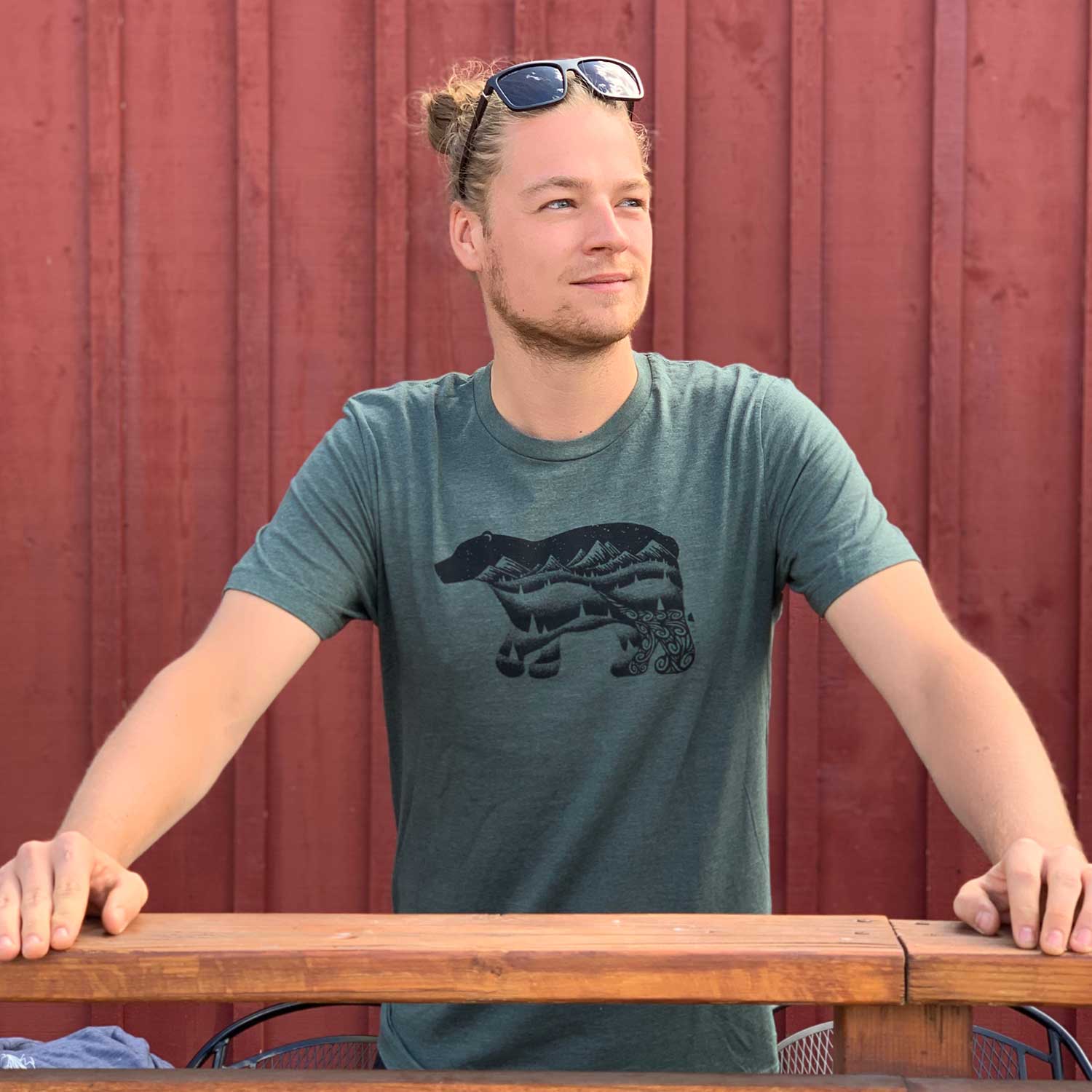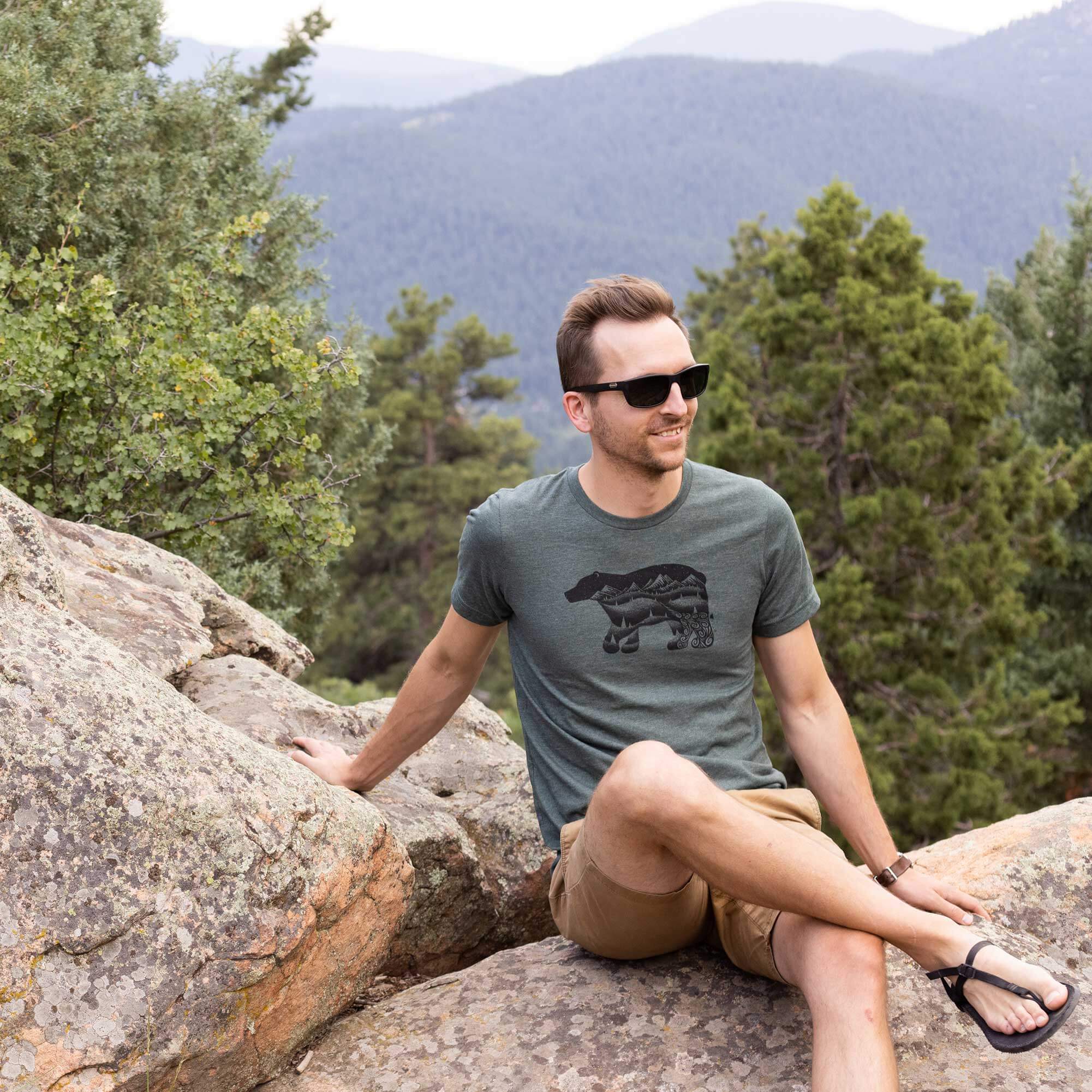 Bear T-shirt
Not all t-shirts are created alike. For ours, we use a blend of premium cotton and polyester that makes it so soft and light, but holds up to any adventure.
Our Classic Crew T-shirt
With a great fitted look, this cotton based shirt is great for both casual occasions and active endeavors. Though the shirt is a male fit, it looks great for women as well.
- Classic crew neck t-shirt
- Fitted, classic look
- 50% Cotton 50% Polyester
About The Bear Artwork
The black bear emblematic to my lover for the mountains. It is a very curious and thoughtful animal. While most assume correctly they are of course dangerous, they're not nearly as aggressive or threatening as most people treat them. They are in fact shy, patient, and very inquisitive. A bear will spend endless amounts of time playing with and clawing at anything that might contain food.

The bear is a sign of courage, wisdom, and fearlessness. You want the bear as your spirit animal when you are facing some obstacle or difficult period in your life. It can also be important if you are thrust into position of leadership.
Product Description
Classic crew neck t-shirt
- Fitted, classic look
- 50/50 cotton & polyester blend
Size Chart
XS
S
M
L
XL
2XL
Body Length
27
28
29
30
31
32
Body Width
16 1/2
18
20
22
24
26