Adventure into the Art: Piney Moose

'F-it let's go!' We get in the 4Runner to drive up the crazy dirt road to Piney Lake to meet Kevin. I have way too much to do at work, but Kevin is given full reign of the glamping tents at Piney Lake so he can photograph them. He invites us to be models and hang out. So, I mean, how can we say no to that? An iconic Colorado location, sleeping in a glamping tent, hanging with our bestie on a lake? Yes, please!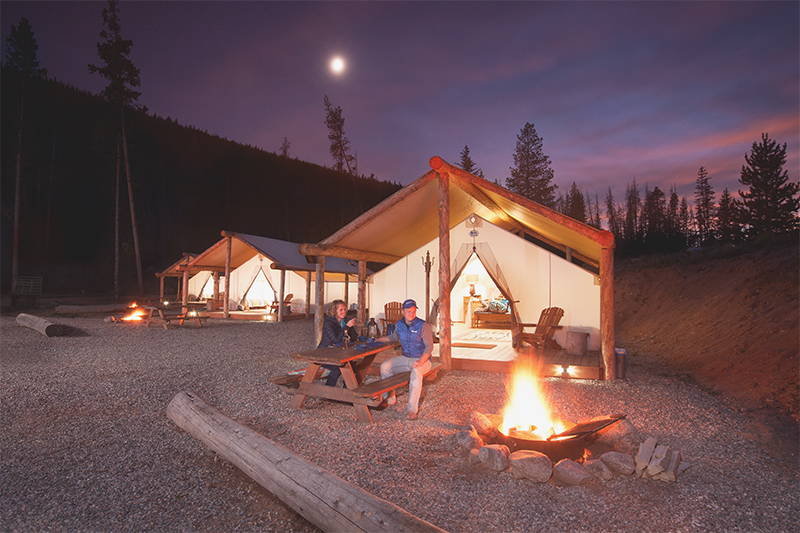 We spend the evening sipping whiskey, cooking on the campfire, and watching Kevin jump around like a banshee to take the perfect shots.
When I wake up in the morning, coffee is ready. I grab a cup and head down to the lake. I see Matt and Kevin already out on paddleboards. It is a gorgeous morning that makes me think, 'oh, well this is quite the postcard.' Between the steam lightly rising off of the water and me holding a hot cup of coffee looking out at Matt and Kevin on their paddleboards. It is perfection. Then I notice just beyond them there's a family of moose on the other side of the lake.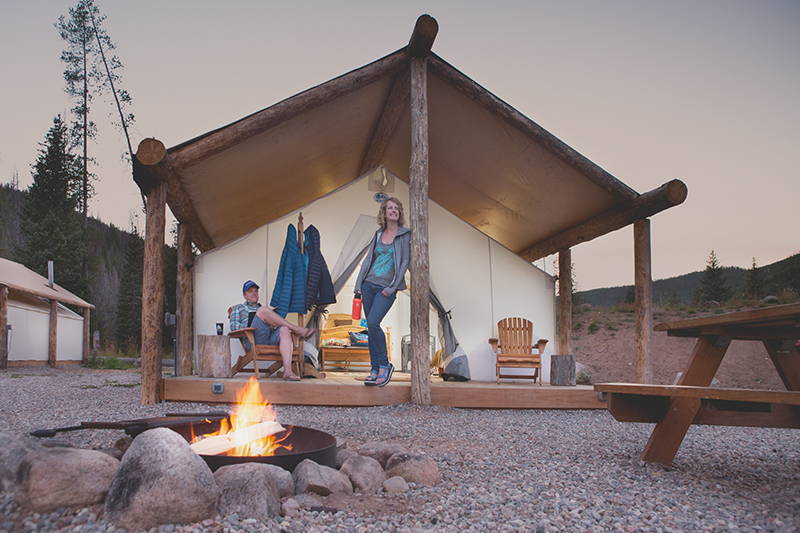 This isn't a huge lake, so you can see the other side easily. Seeing this I let out a 'HOLY CRAP' in a quiet little shriek that sounds like I'm a cartoon character. I down the cup of coffee and jump on my paddleboard and start heading out towards them. It is probably good I do not fully think this through, because, whoa mama that water is cold. As water goes over my bare feet and creeps up my leggings, I'm thinking, 'okay, well, just don't fall in 'cause you are no Wymhoff, and it would suck to do a cold plunge right now.' As I slow my paddleboard to approach Matt and Kevin, that all fades. The moose are just chilling, enjoying their moss. Then, in our silent giddiness, we look up to see a bald eagle fly overhead. This is one of those moments where all of us are like, oh my God, America. This is America! Wow! Everything else melts away. There are no other thoughts. There are no other deadlines. There is nothing before and there is nothing after. There is only that feeling of this is why I'm alive! This is why we live here, why we work so hard; so that we can have these moments out in nature and just witness. So with smiles on our faces, we spend the rest of the morning giddy as we take more pictures and then head back into our daily lives. The sense of joy experienced from seeing the moose in nature but with such simplicity, silence, and with my husband and friend is why I know it is always worth getting outside.
This experience, and now core memories created the Piney Moose artwork that has become a favorite among customers and retailers.
Photos and video are created by the incredibly talented Kevin Banker out of Fort Collins, Colorado. We can't say enough about how fabulous he is to work with.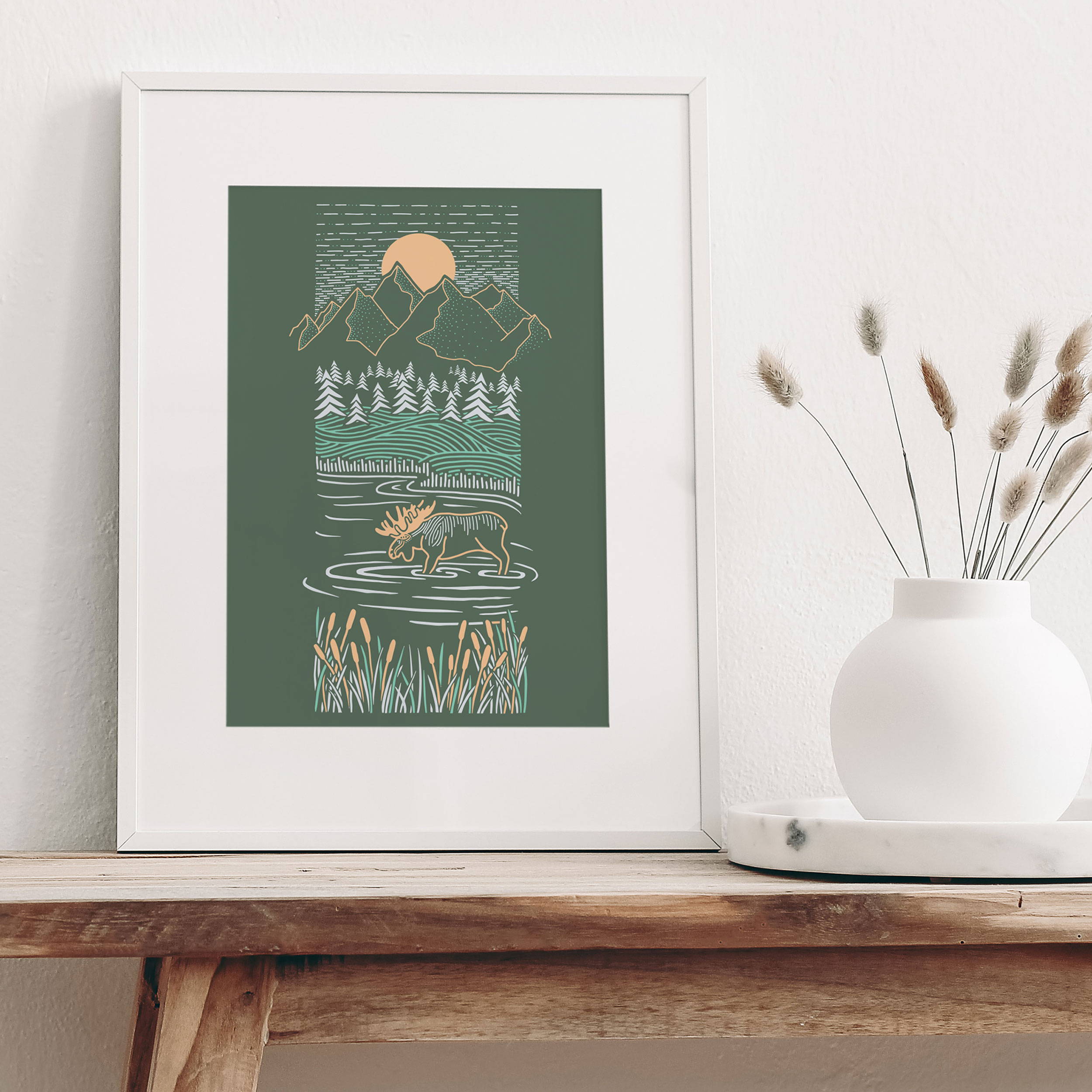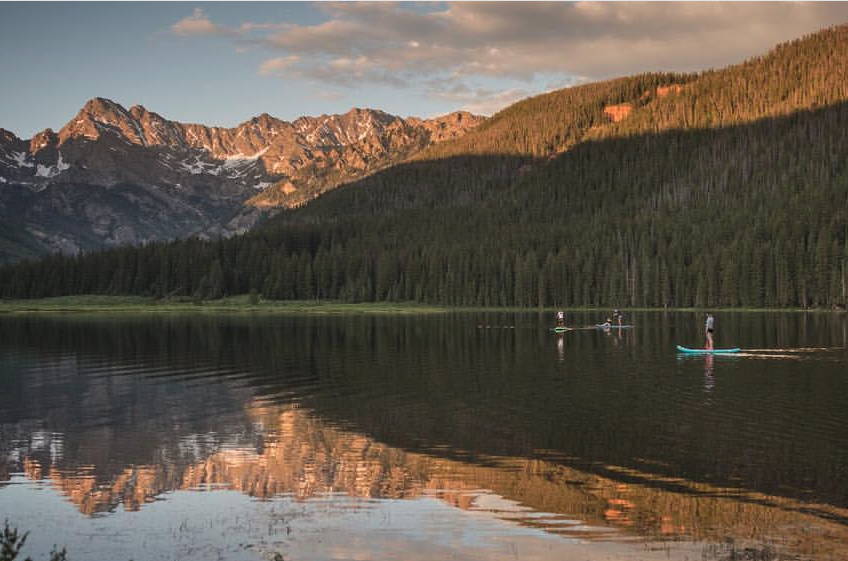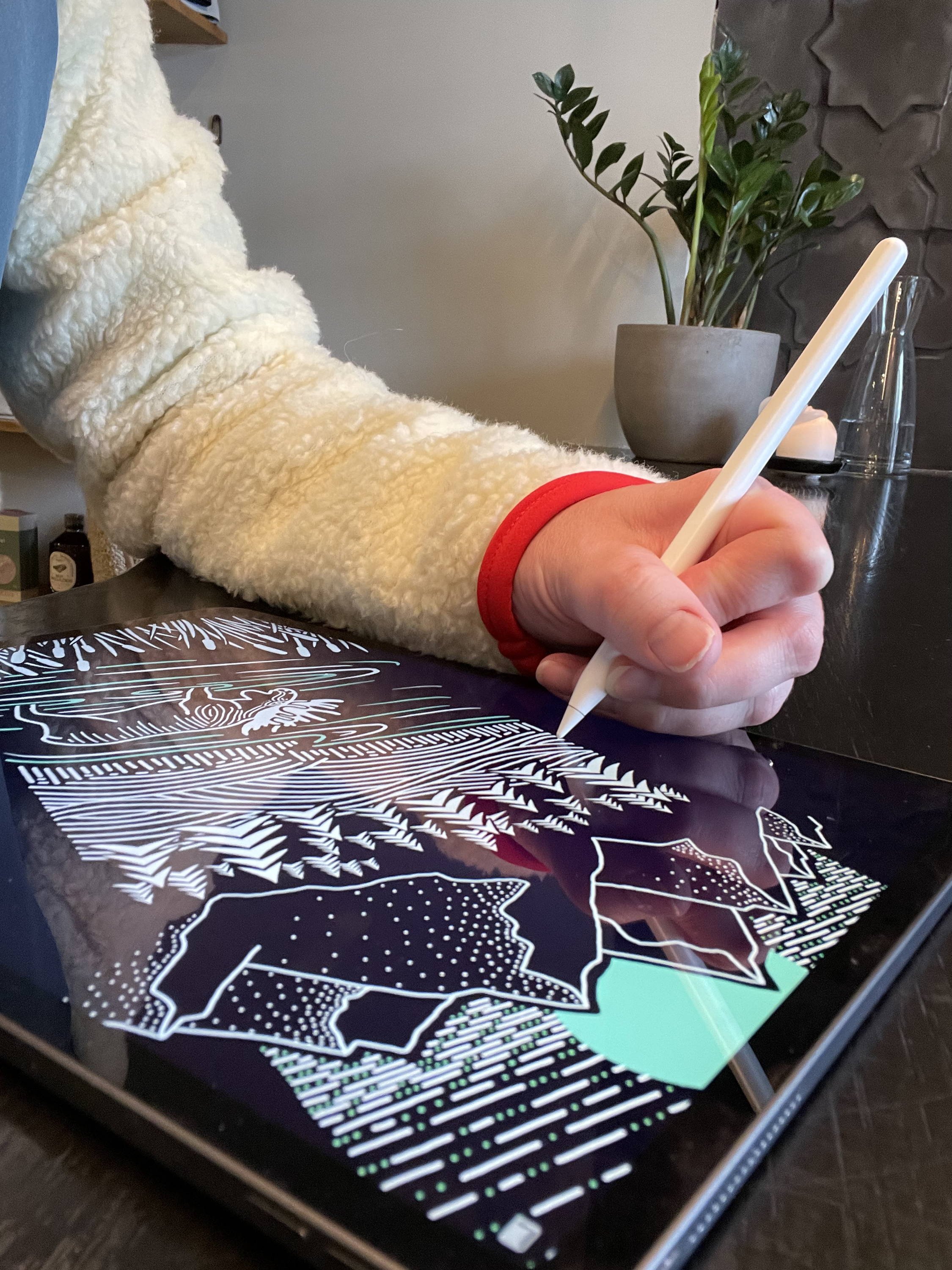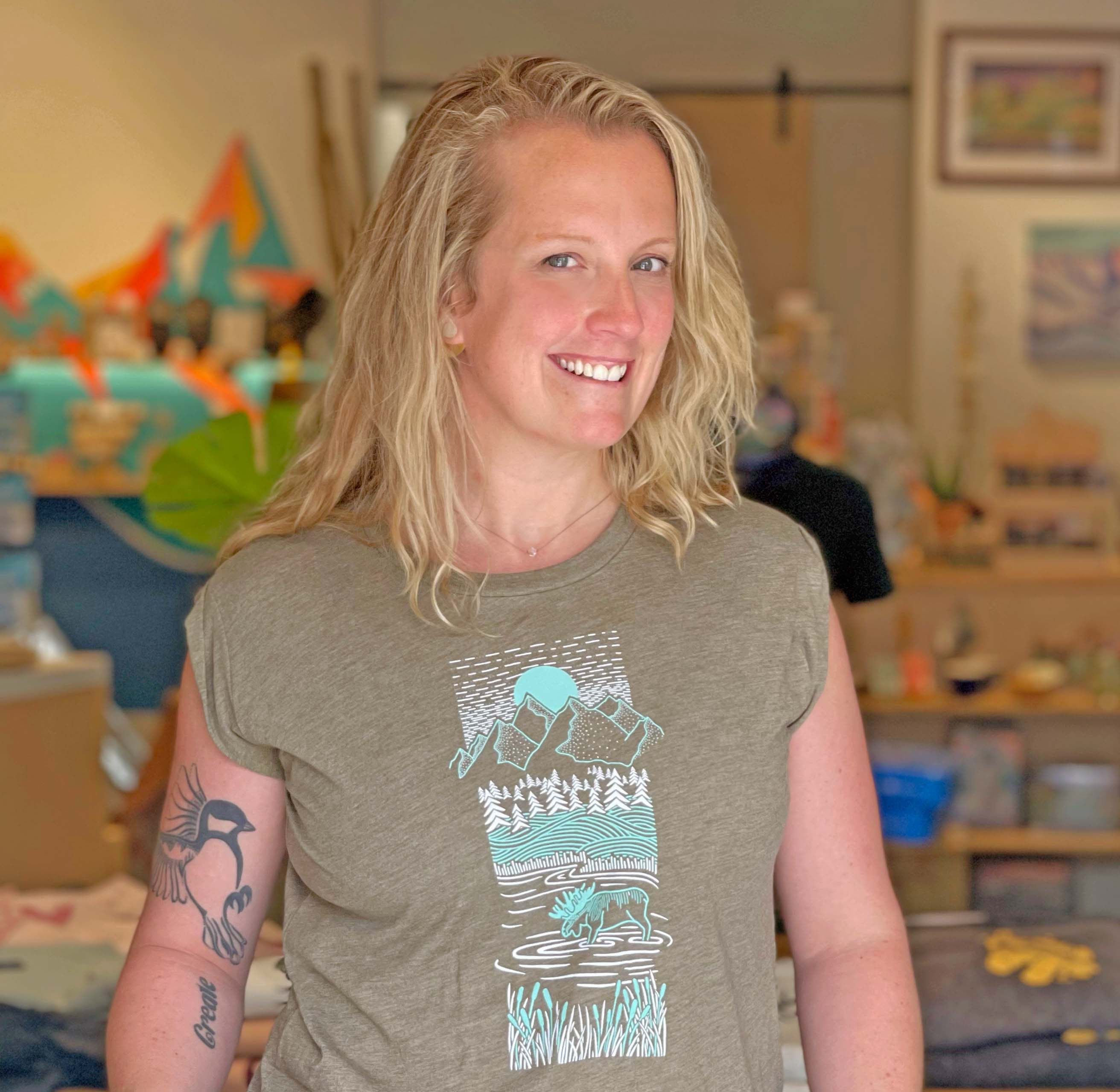 About Elise
Elise Holmes is the co-owner and designer behind everything here at Ketsol. When she isn't doing 50 things for the business, designing, or playing outside with the kids and dogs, dogs, she heads out into the wilderness to snowboard, splitboard, hike, camp, paddleboard, or travel the world. Elise has been a graphic designer in the outdoor industry including at Warren Miller Entertainment and manager in the design world of advertising before starting Ketsol with husband, Matt Holmes.
---
---
---
---