The Artwork
"Cohabit" is a melange of elements that make my heart sing. It incorporates the audacity of taking leaps—figuratively and literally. As someone who's always been enamored with the mountains and the thrills they offer, like snowboarding, this artwork captures that zeal. It's about making choices, taking risks, and embracing the joy that comes from hurling yourself into the unknown.
Adding a dash of wilderness to the mix are our animal friends—the cunning little fox and the gentle moose. These contrasting personalities embody the various rhythms of mountain life. The fox, agile and quick-witted, balances out the calm, almost meditative aura of the moose. They represent the diversity of characters you meet, not just in the mountains but in life itself.
And then there's the goddess of inspiration. She's the glue, the divine spark that ties all these elements together. She's the muse who whispers in your ear when you're on the brink of a new venture, a new love, or a new piece of art. She's there to tell you, "Go for it. Live harmoniously but live fully."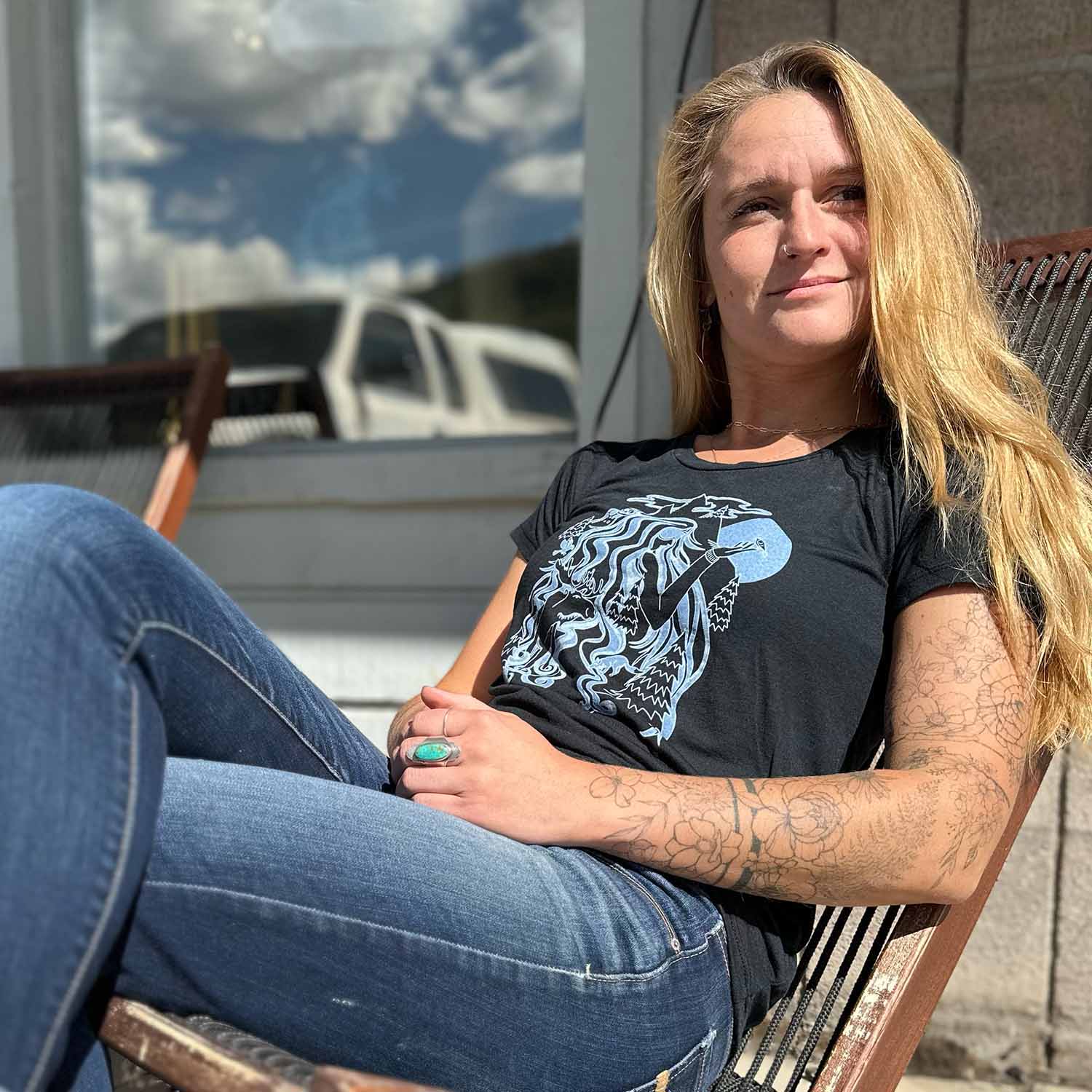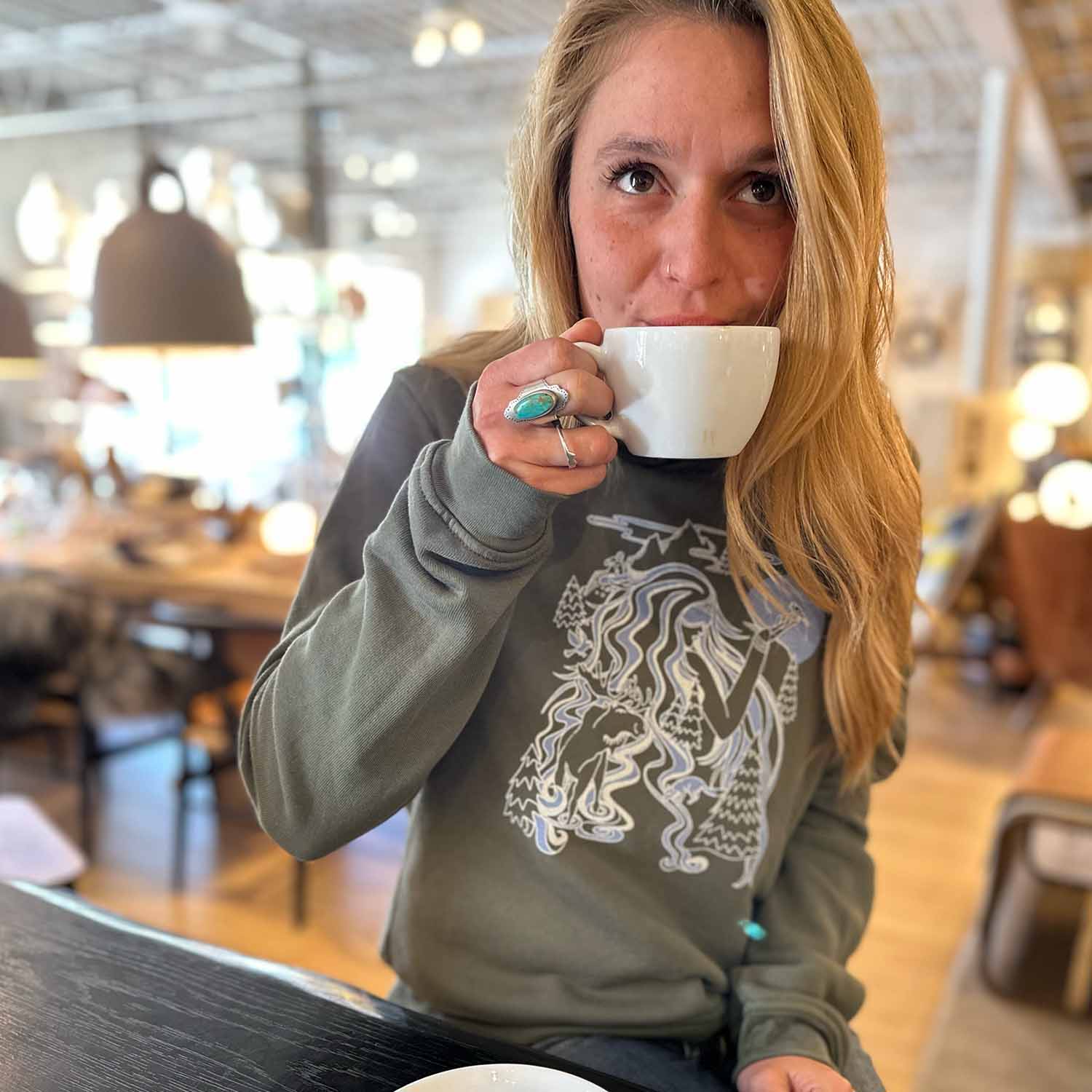 The Partnership with Cohabit Living Space
This artwork wouldn't have come to fruition without Bret and Carryn Burton, the powerhouse couple behind Cohabit Living Space. From our first meeting, it was clear we were kindred spirits. Their vision for Cohabit wasn't just about providing a space to sleep; it was about creating a haven where different lives could intersect and enrich each other.
We brainstormed, sketched, and even took a few mountain hikes to tap into the very essence we wanted to capture. Their insights were invaluable, helping me fine-tune the artwork so that it would resonate with everyone who walked through the doors of their unique hostel.
Bret and Carryn aren't just business owners; they're artists in their own right. Their medium isn't paint or clay; it's space, hospitality, and the art of bringing people together.
Text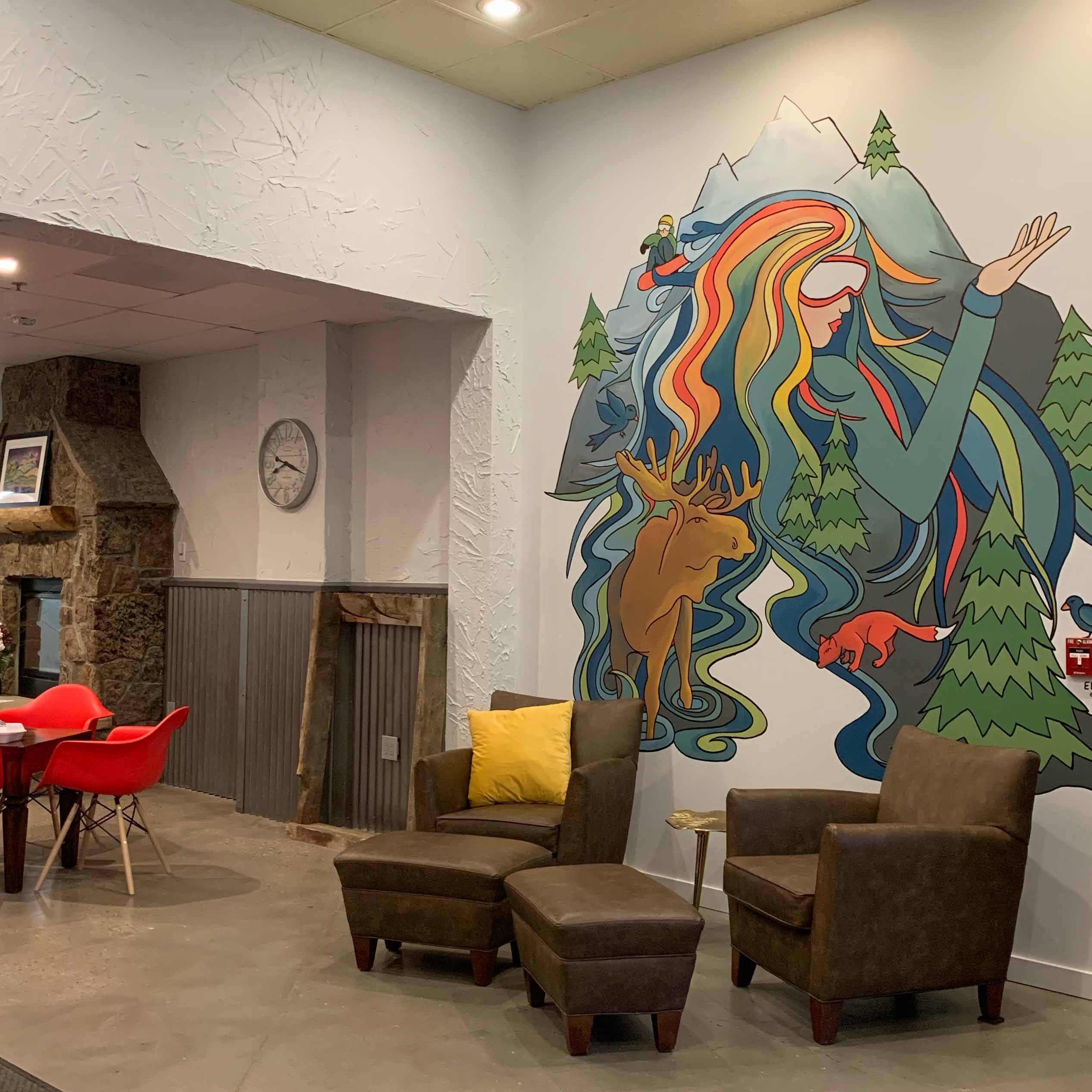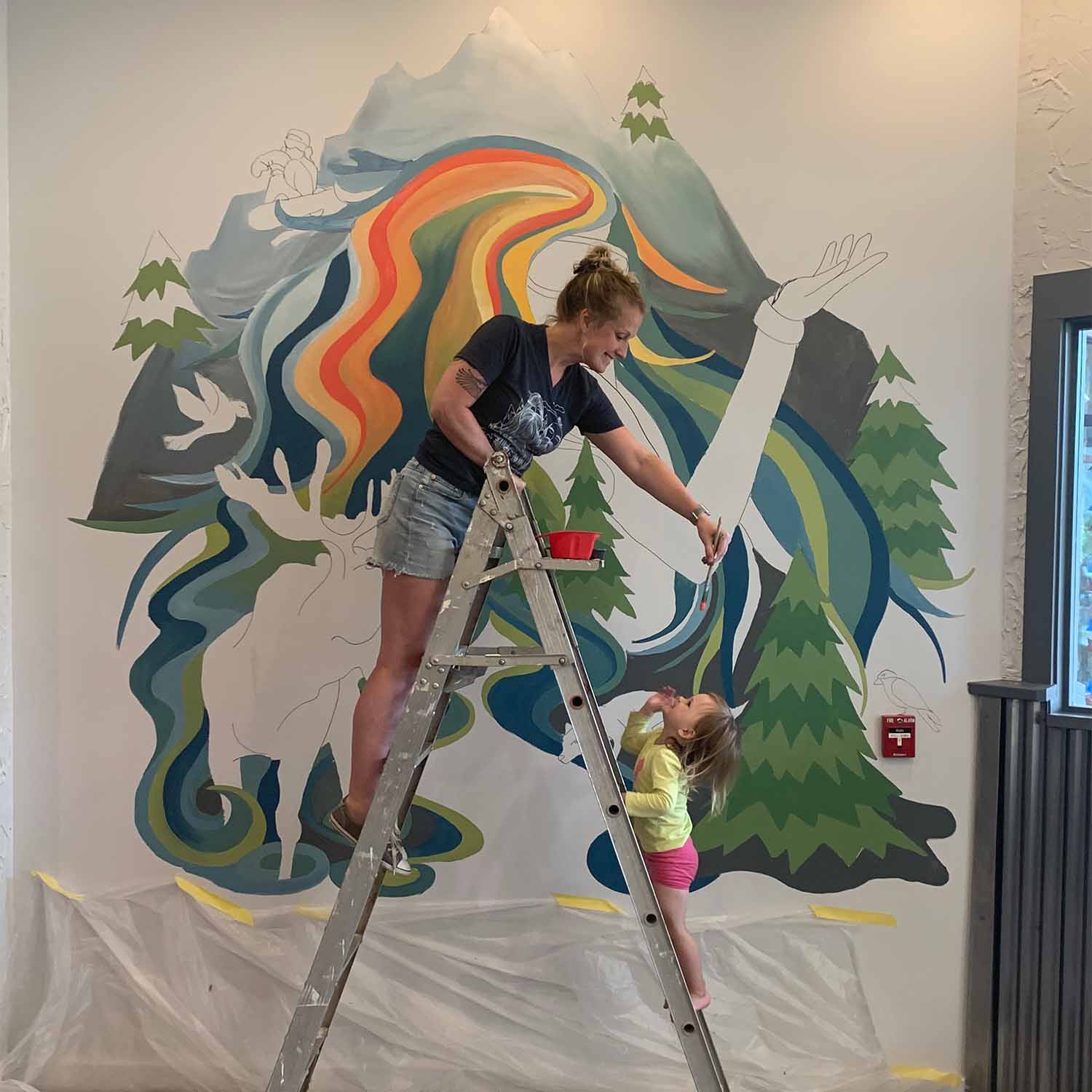 Final Thoughts
So, here we are. "Cohabit" is not just a mural on a wall or a design on a t-shirt; it's a living, breathing entity that encapsulates myriad worlds, stories, and souls. It's a testament to collaboration—between me and the Burtons, between the elements in the artwork, and hopefully, between anyone who encounters it.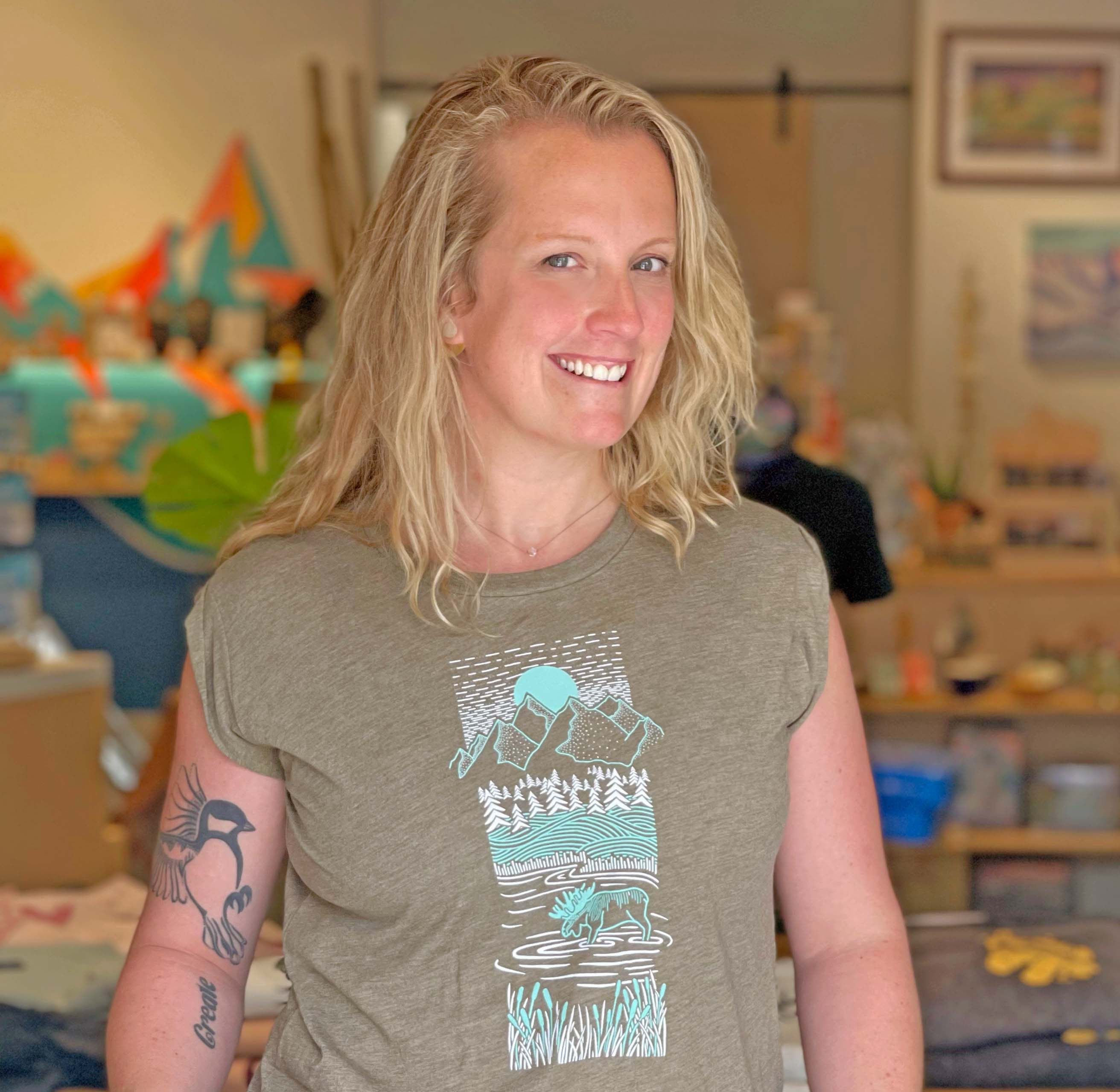 About Elise
Elise Holmes is the co-owner and designer behind everything here at Ketsol. When she isn't doing 50 things for the business, designing, or playing outside with the kids and dogs, dogs, she heads out into the wilderness to snowboard, splitboard, hike, camp, paddleboard, or travel the world. Elise has been a graphic designer in the outdoor industry including at Warren Miller Entertainment and manager in the design world of advertising before starting Ketsol with husband, Matt Holmes.